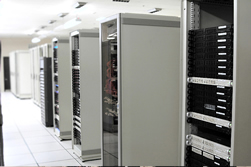 4theUK Ltd is a UK based internet marketing business. We have over a decade of internet marketing experience gained in a wide range of online business sectors.
250 information websites providing a wide range of services
We own and manage over 250 UK based web sites providing information and data across many sectors. All of our web sites run on our own dedicated high specification servers in secure data centres in the United Kingdom.
Robust servers in secure UK locations
Our server data centres boast high availability, high speed internet connectivity with redundant power supplies and web connectivity. We aim to keep our websites available 365 days a year & 24 hours a day. More about the data infrastructure
Payment by results is the way we work
We specialise in partnership marketing as we strongly believe in our performance and welcome payment by results. We also offer a range of products and services for small to medium sized UK businesses from advertising and sponsorship opportunities on our sites to design, build and ongoing maintenance of client sites.
A family run business based in West Sussex in England.
If you are interested in working with us either through partnership or employing us to help you please use the contact form detailing your proposal. We will deal with your enquiry in the strictest confidence and have a helpful flexible approach with our clients
Our registrations
4theUK Ltd is registered under the Data Protection Act 1998.
ICO Registration Number PZ2282139.
We are a private limited company registered in England & Wales - 5528010.
4theUK Ltd's VAT Registration number is: GB 997 1302 93